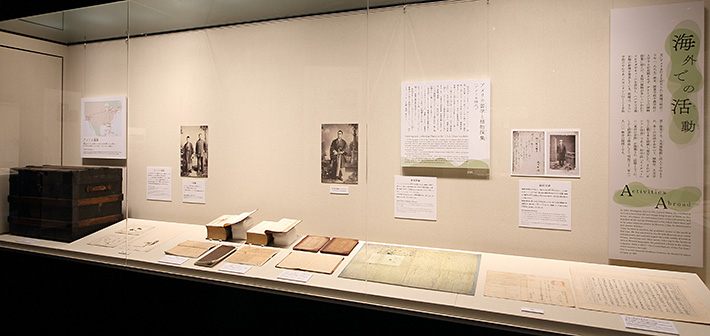 In 1887, Kumagusu went to the United States. He enrolled at several schools but did not remain long at any of them. In Ann Arbor, Michigan, he enthusiastically collected plants, and travelled all the way for Florida and Cuba, where there were said to be many unknown plants. In Havana, Cuba, he discovered a new species of lichen.
Then, he went to London, the academic center of the world at that time. He was admitted to the British Museum as a reader and informant, and read and copied out a wide variety of books in botany, astronomy and other areas, referring to the books in several Western languages. He published a thesis in the science magazine Nature titled "The Constellations of the Far East," which became a hot topic.
Due to severe financial situations, however, he decided to return to Japan in 1900.